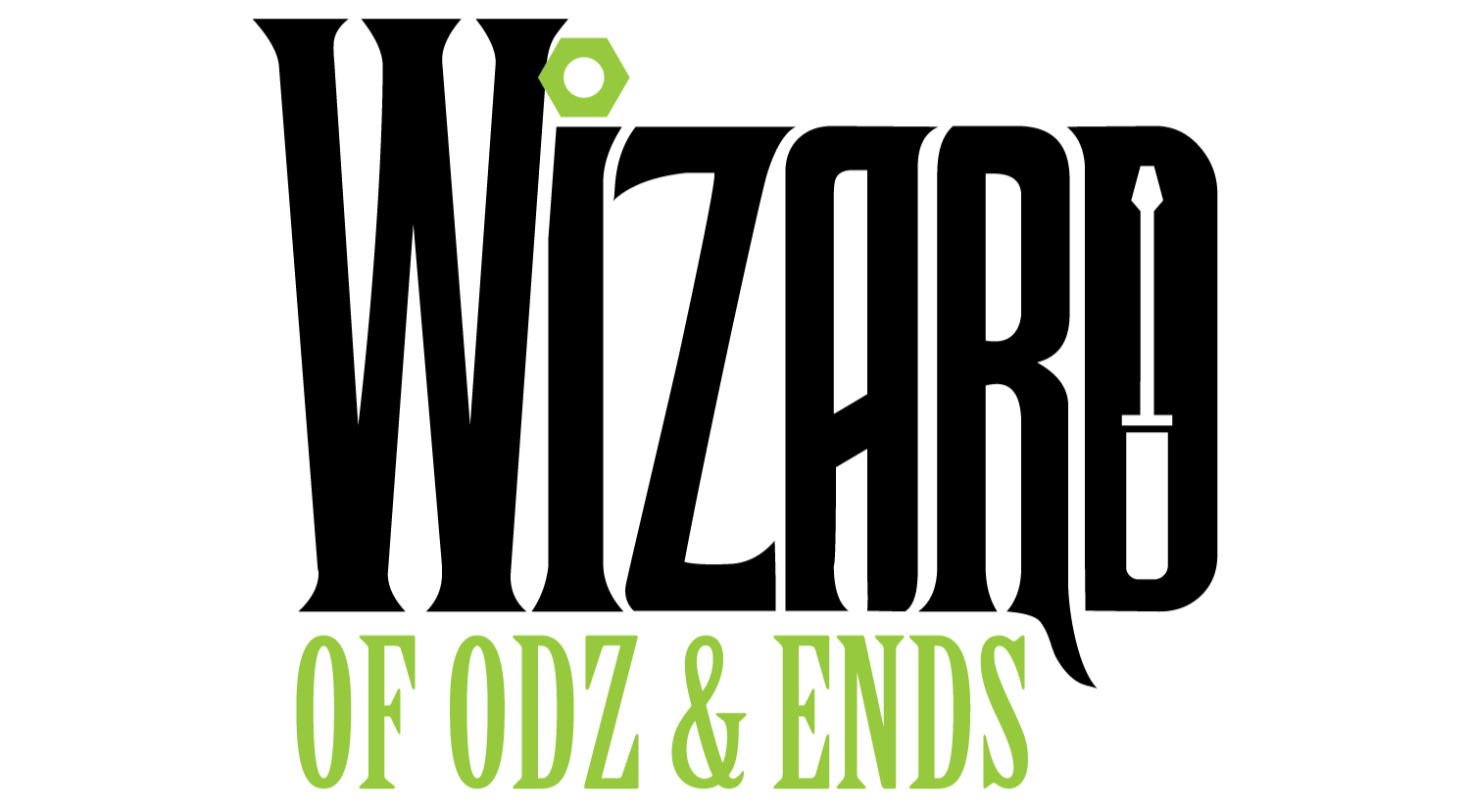 Design & Remodeling Specializing in Kitchens & Baths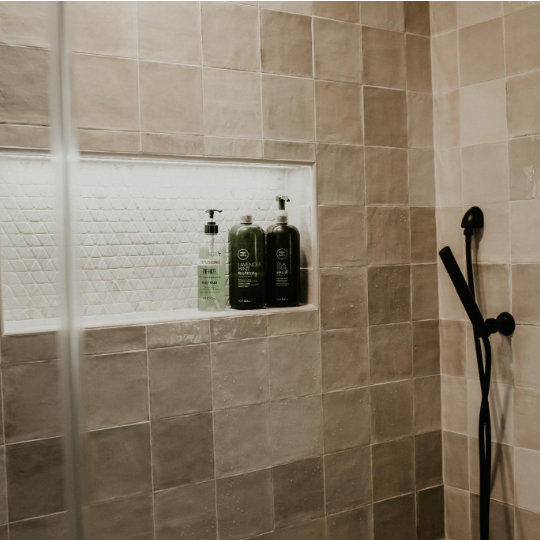 Experience a renovation process like none other! We are a husband and wife team dedicated to offering one-of-a-kind remodeling services. From the initial consultation, to our creative design solutions, professional renderings, innovative products, and top-notch installation and craftsmanship, you will be amazed! Our goal is to provide all of our clients with the highest level of professionalism, integrity, communication, and quality. We love what we do and we love how great design can completely change the atmosphere in a home and being a part of that process is such a thrill to us! Let us know how we might be able to help you!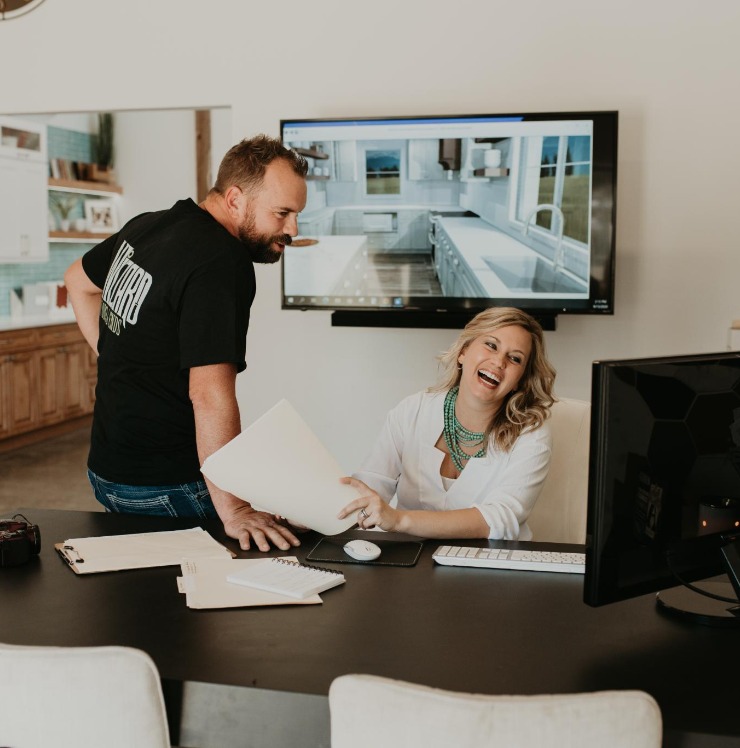 Our Story
We are Justin & Kylie (Hoover) Hicken, a husband and wife team that has returned to our roots here in Abilene and we couldn't be happier! In 2015 we moved to the farm that has been in Kylie's family since 1880 and launched Wizard of Odz and Ends. We have over 35 years of combined experience working in the home improvement & design industry. Living in Atlanta, Jacksonville, and Orlando we have designed and installed kitchens and baths across the southeast. Justin has even traveled as far as California to the west, Boston to the north, and the Virgin Islands to the south to complete renovation work! We know how to incorporate big city design with small town charm and we're looking forward to seeing how we might be able to help you transform your space!
Our Goal
Our goal is to offer the best in design services and to bring you material and product options from our top-notch suppliers across the country. We aim to provide the best communication, professionalism, creativity, ingenuity, and craftsmanship available and we hope to have a little fun along the way as well!
Wizard of Odz and Ends
Wouldn't it be incredible to walk through your new home or renovated spaces before you start the whole process and pick up a hammer!!?? With our innovative approach to design and 3D renderings- now you can! Check out this short video for an introduction into our products and services!
There's No Place Like Home... So Let's Make It
AMAZING!
3D Design & Layout
We specialize in room layouts, creative solutions, and developing 3D renderings that allow our clients to walk through their new spaces using virtual reality glasses before picking up a hammer!
Example 2: Full Basement Design
Cabinets
We carry multiple cabinet lines that allow us to offer our clients almost any option available at every price point. And if there is something we don't carry, we work closely with local custom shops for endless possibilities!
Backsplash Tile
We are always on the lookout to bring our clients the best tiles on the market. We attend international trade shows and search local, national, and international markets to offer the best in design and quality for our customers.
3D Renderings for cabinet makers and industry insiders
If you're a cabinet maker or kitchen dealer and don't yet offer 3D imaging, we'd be happy to take your designs and turn them into our virtual reality renderings.
design advice
If you're interested in having Kylie come to your home for design or staging advice, she is available at an hourly rate. She also meets clients at tile stores to help them choose and coordinate products for new home builds and remodels.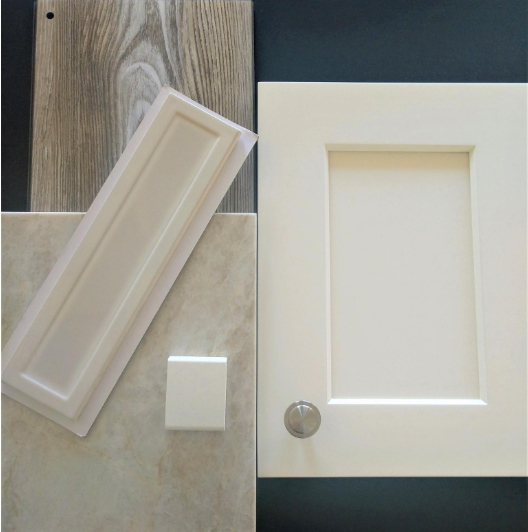 Full Remodeling Services
We specialize in kitchen and bath design & remodeling and anything that goes along with that! We are passionate about offering the in best craftsmanship, communication, and new technology. Check our our gallery section to see some of our work!
Countertops
We offer quartz, granite, quartzite, marble, soapstone, and more! We install top brands such as Cambria, MSI, Viatera, Symphony, Granite Transformations, & more! Click HERE to see some of the slabs!

eDesign
For those who live outside our territory, we offer consultation services to help you create your dream space, even when we're miles apart! We will help pull together all your ideas and give you a complete package of products to use in your kitchen or bathroom!
Virtual remodels for real estate
Kitchens and bathrooms sell a house! If you're a real estate agent or home owner selling your home, we can do a virtual remodel to help buyers visualize a new space and save you thousands!
Video for Realtors & Home Sellers!
Commercial consulting
There are unique challenges that come with opening a business and we love the creative challenge they present! We have so much fun bringing our expertise with products, materials, design, and marketing to help you make your dreams a reality!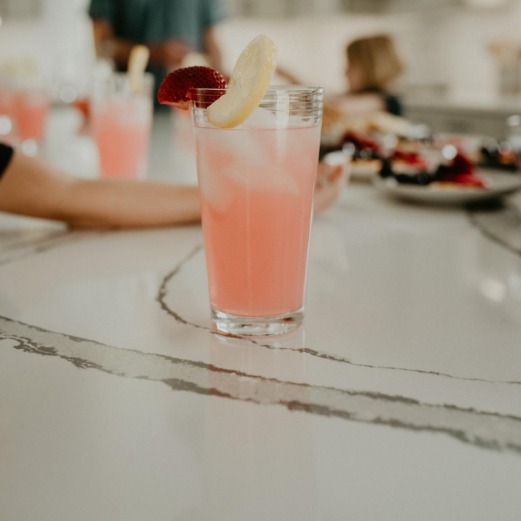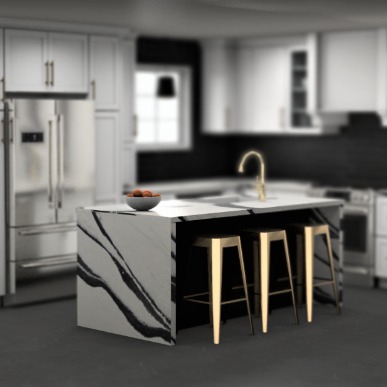 "Justin and Kylie brought to the table with my latest project. I bought a building. I wanted to make the vacant 2nd floor into apartments and the 1st floor into a cafe. It took most of 2019 to complete.
While they have a wide range of talents, these 2 normally focus on redesigning and remodeling bathrooms and kitchens. They did much more than that for this project.
Kylie designed 2 amazing apartments in the 2nd floor space that had been vacant for over 50 years. Each apartment, unique, and blending the historic aspects of the building with modern finishes to make chic spaces that I LOVE. Then, she redesigned a real estate office into a great little coffee shop. The design details she brought to these spaces (tile, counter tops, wallpaper,etc.) are the ones people comment on the most.
All I can say about Justin is that he is a Wizard. Super talented. He's kind of a one man band - demo, framing, finish work, plumbing, electric. If he doesn't know how to do it, he'll figure it out. In this project, there was very little he didn't have a hand in. Yes, he did the finish work in the kitchens and bathrooms - cabinets, tile, glass shower enclosure, etc. But he also did all of the framing, installed doors, molding, wrangled subcontractors, hung from the rafters helping with the difficult bits of sheet rocking a 24' tall firewall, and miraculously made a forklift appear when it was needed most. I'm sure I left several big things out here.
Both so talented, and care so much about the quality of their work. I hope I have the opportunity to do more projects with them in the future."
-Rob Hammatt, Abilene KS
"Creative. Resourceful. Honest. We needed a serious overhaul in our master bathroom as it was falling apart and the layout did not work well. But we were at a standstill on the design since we just couldn't get a new layout to pencil out. Justin and Kylie "cracked the code" by putting the shower in an unexpected (yet awesome!) location which opened up the whole plan.
We appreciated how they listened to our design tastes and helped us process through the decisions to achieve the final look and function we wanted. Due to unforeseen challenges (it's a remodel!) the project took them a little longer than they expected but they didn't abandon it or leave anything unfinished.
Then, a couple months after our bathroom was complete, we ran into an issue with a tile in the new shower. So we called and they promptly worked us into their busy schedule and made the issue right (actually even better than the original). Start to finish, they made the whole design and remodeling process as painless as possible for us. We are thoroughly enjoying our beautiful master bathroom!"

-Charity Bathurst, Abilene KS
"From being flexible and accommodating to changes we had in the design to going beyond what a normal contractor would do. Kylie and Justin went above and beyond our expectations


While I was out of town Justin handled not only unforeseen complications due to the age of my house but little things like bringing in my mail or taking out the trash while I was gone. If you are looking for a detail oriented team that puts the project first than I recommend Wizard of Odz and Ends."
-Ahron Jones, Wakefield KS
Schedule an appointment at our design studio just 7 miles north of Abilene and experience the future of design! Call us at 785-783-6464 or fill out this form to set up an appointment or to request more information about our products and services! You can also email us directly at wizardofodzandends@gmail.com. We look forward to hearing from you!